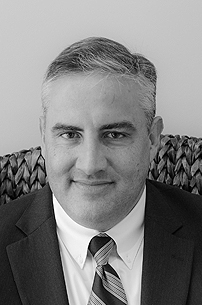 104 Sea Grove Main Street
St. Augustine, Florida 32080
(904) 495-0400 office
(904) 495-0506 facsimile
(888) 588-2599 toll free
download vcard
email JAMES E. HATFIELD
Linkedln
JAMES E. HATFIELD
Practice Areas
Mr. Hatfield's practice is concentrated on elder law, estate planning, wills, living wills, health care surrogate designations, living trusts, charitable trusts, spendthrift trusts, Miller trusts, probate matters. His practice also encompasses tax law, IRS defense, including Internal Revenue Service refund claims, installment agreements, negotiation of tax liens and levies, payment plans, penalty abatement or reductions, Florida Department of Revenue disputes and negotiations, as well as and corporate law, business entity formation, including corporations, limited liability companies, joint ventures, partnerships, individual and business asset protection and bankruptcy.
Education
University of Miami, LL.M. (Tax Law)
University of South Carolina, J.D.
University of Montana, M.P.A.
University of North Florida, B.B.A., B.A.
Professional and Community Involvement
American Bar Association
Consumer Bankruptcy Committee
Business Bankruptcy Committee
Estate Planning, Probate & Trust Committee
Taxation Committee
Jacksonville Bankruptcy Bar Association
Florida State College (Prior Instructor)
Mentored Two Disadvantaged Teenagers
Air Force Association (Lifetime Member)
Bar Association Memberships
Military Experience
Florida Air National Guard 1990-1999
Outstanding Airman of the Year (United States)
Outstanding Airman of the Year (Florida)
Awarded the Florida Commendation Medal four times